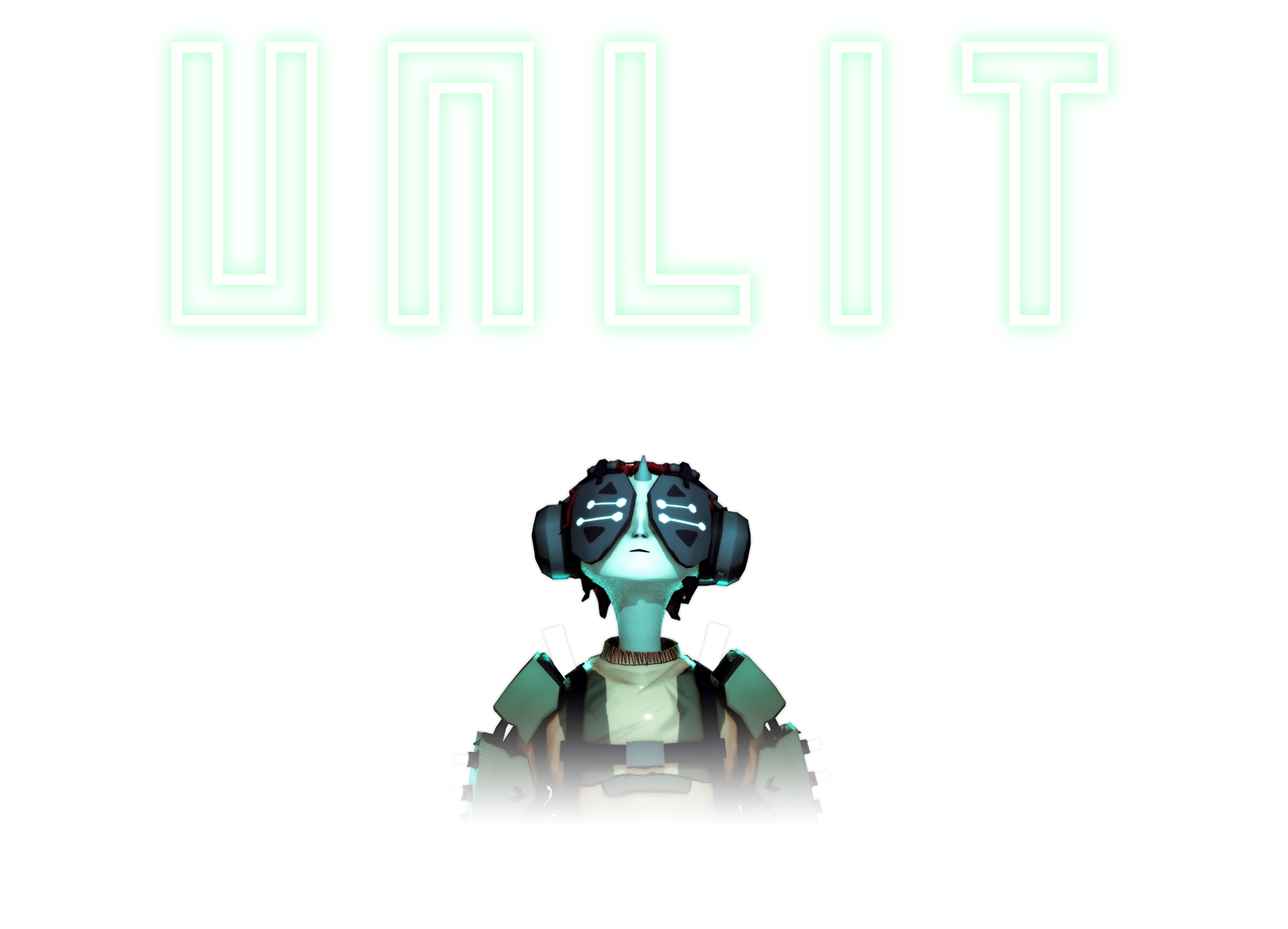 UNLIT
A downloadable game for Windows

In this world, light keeps us alive. Light provides us the vital energy needed to live and move. Without it, we slowly consume our vital energy after each movement we make, until we die transformed into statues. Fortunately, thanks to the energy coming from the sun, we could live peacefully. When the sun suddenly reached its end, everything changed. Our lands were covered with nothing but darkness.
One day, a mysterious source of energy bursted from the ground. This source, the Ember, provided us with the precious energy we need to move and live. A new future was possible.
In this context, you are Rinn, a former very experienced pathfinder. Pathfinders are a group of heavily trained explorers, able to reach any areas of the world even the unlit ones. Their mission is to find if any traces of life that are still remaining in the rubles of unlit areas.

Unlit debuted as a 2nd year master's degree school project at CNAM-ENJMIN, a french video game school in Angoulême. From October 2019 to March 2020 in groups of 9 students, our goal was to create a game vertical slice. Game Design: Marine Espinasse × Axel Malherbe
Level Design: Axel Malherbe
Graphic Design: Hugo Malézieux × Mélusine Wagner
Producer: Vincent Arnol

Programming: Alfred Brisac × Morgan Jobbins
Sound Design: Abdoul-Jabar Mayaki
UI/UX: Charles Chantriaux
VFX: Youcef Mnakri

Comments
Log in with itch.io to leave a comment.
Is this the full game or demo ?
Interesting little platformer. Had fun playing it.
Bonjour! Excuse me writing in english, my french is pretty poor! What a great game, i really enjoyed it, its visually stunning and plays very well. I hope you continue on to make this into a full game. I made a video of it, I hope you don't mind!